IT outsourcing trends to know in 2023
by Seven Peaks on Jun 18, 2020 12:43:00 PM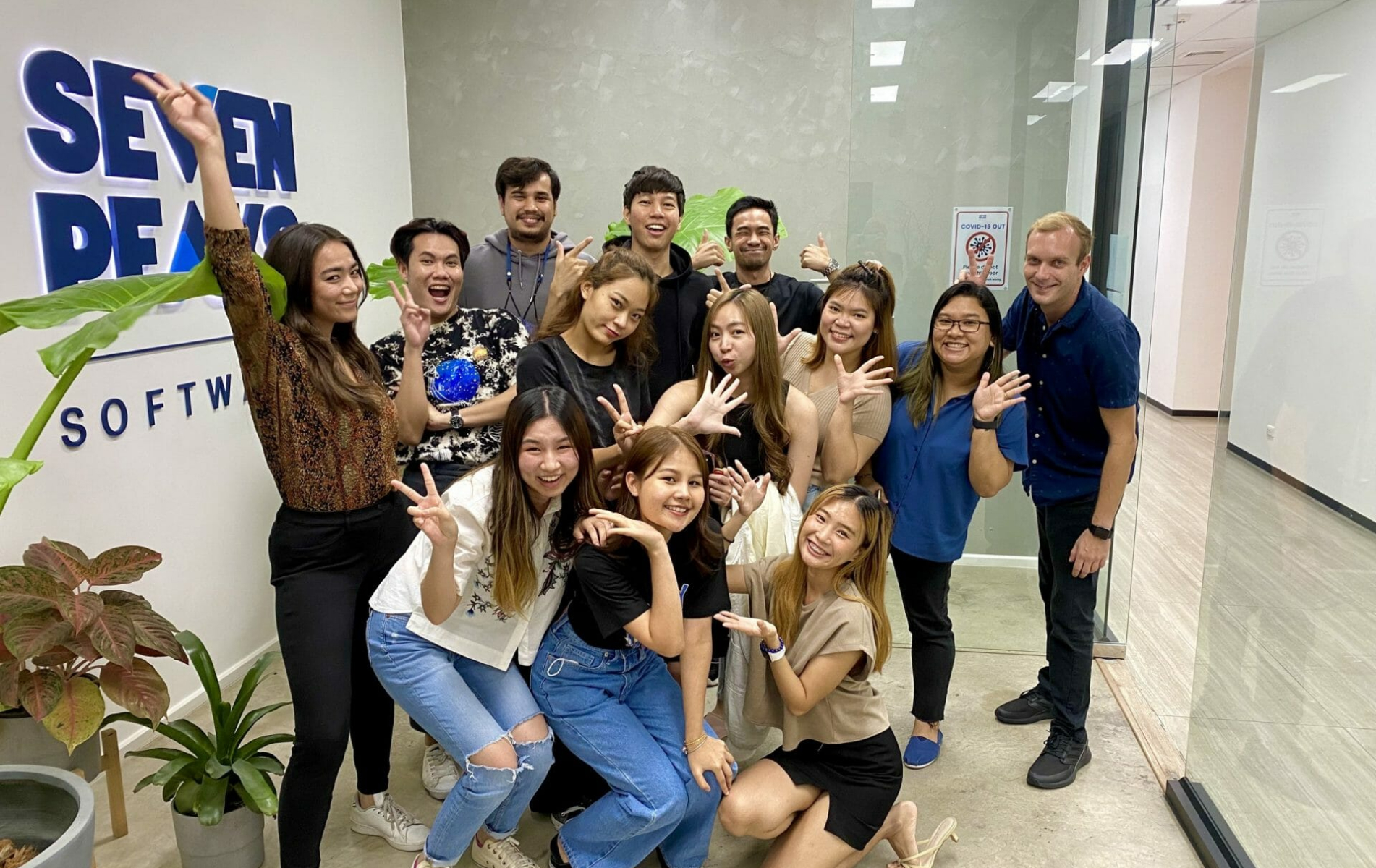 IT outsourcing is on the rise!
IT outsourcing trends are a hot topic that is discussed by many businesses around the world ranging from large enterprises to growing startups. Due to this reason, many companies are outsourcing IT services into their business structure.
In general, outsourcing IT-related services means hiring another company to conduct planned or existing IT services externally.
This can also involve transferring employees and/or assets from one company to another, similar to Seven Peaks' dedicated teams model.
Top outsourced IT functions:
Application development:

Developing new or improving existing software applications for either mobile or the web to support the business. It is important to rely on since it can lay out the foundation of the business success factors.

Application maintenance and support:

Creating or taking over the ongoing maintenance and support of existing applications. It focuses on stabilizing, maintaining, and optimizing the performance of the service.

Data center operations & database operations:

Helping operate the data center whilst monitoring and tuning the databases. This includes system resource installation and management.

Disaster recovery:

Managing and addressing off-site data storage and as well as recovery data centers used in the event of a disaster. Regaining functionality in the event of cyber attack, internal systems disturbance, cyber attack, and more.

Network and web hosting operations:

Hosting, operating or maintaining a website or application. Providing platform and space that allow the world wide web (WWW) to get access, and connect to websites.
Why do companies choose to outsource IT services?
You may question that, if some companies have the capabilities to perform and manage IT services themselves, then why should they choose the outsourcing route? Here are a few reasons why:
To save time and reduce operating costs and expenses.
To focus on other core business objectives and process
To improve service quality in the IT field getting more exposure to tech talents.
To receive help and support from top industry professionals in the IT field.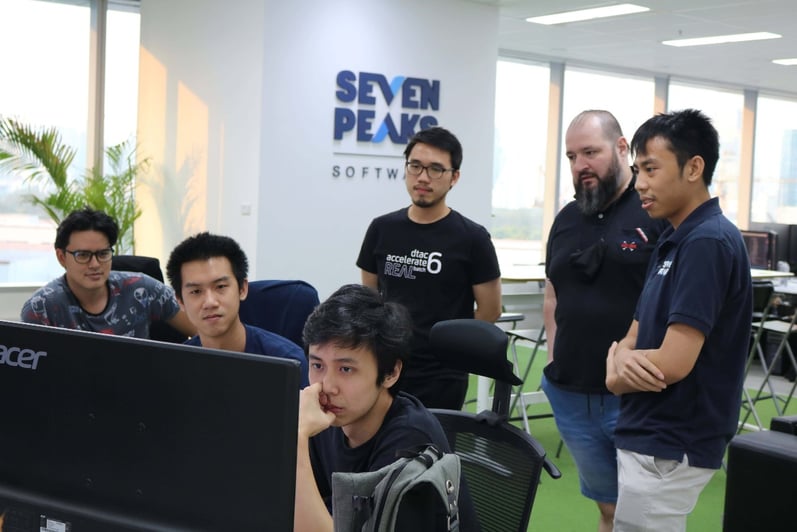 The major IT outsourcing trends we need to expect:
Artificial Intelligence (AI)
AI, Robotic process automation and the Internet of things (IoT) will all factor into transforming overall customer experiences worldwide. AI-powered chatbots will transform processes dramatically and will most likely become more popular. It has become essential in all industries from transportation to hospitality as part of the main operation.
The rapid growth of AI has accelerated the demand for more technological advancement in businesses. As it establishes a more efficient, fast, and accurate task performance.
Up to 70% of millennials are satisfied with their interactions with chat-bots, making chat-bots extremely likely to replace humans when it comes to giving clients online advice/guidance. Many benefits can be sought from AI including reducing waiting time, better customer relationship management, and ensuring fewer chances of human error.
Cyber security
Business information confidentiality cannot be taken lightly. Despite this, many companies do not value the importance of cyber security. Alongside technology accelerating rapidly, the number of cyber-crime has also rapidly grown in size.
Social media plays a major role in this future issue, causing more businesses to adopt cyber insurance policies to keep their online data safe. This is where cyber security comes into play. When businesses are cyber secure, they are less prone to information theft and safe from hackers.
Cloud data storage migration
The majority of data in the current days are stored in the cloud for better security, data encryption, and better accessibility. It is more efficient compared to local storage alongside it unlocking more work efficiency, reducing cost, and providing ease of use for the users.
The current worth of cloud computing has now reached $180 billion. As the Software-as-a-Service (SaaS) market is growing by a significant amount each year, we can expect that the global cloud computing market will be worth $411 billion in the near future!
The 5G network
The speed of data exchange and the number of devices connected to the 5G are the biggest selling points of 5G.
Global society will benefit from faster and more powerful data exchange as it will also enable companies to build full-scale smart cities where everything is connected. 5G will cause a massive change in the global information infrastructure.
The roll-out of the fifth generation of networks will trigger changes in the automotive, Augmented Reality/Virtual Reality (AR/VR), mobile connectivity, telecommunications, and all other digitized industries.
As more industries continue to become more digitized, an increasing number of businesses are turning to outsourcing to approach hiring the right IT talents.
The global IT outsourcing market reached a whopping $85 billion back in 2018, which is demonstrating a sign of steady growth of the IT industry for 2020 and the years to come.
These factors all play a part in the IT outsourcing trends.
The top industries that will outsource IT the most:
In the past few years, the rise of Financial Technology is abruptly on the rise. People are shifting to the innovation of Fintech which leads them to adapt to tech banking and financial service. Due to this innovation financial and banking services are being forced to adapt to the shift into technological advancement. Some businesses are forced to change their business models, values, and marketing processes to adapt to the market need and demand. This is due to the high demands in blockchain technology, digital banking, and AI-based solutions to help empower more users to perform more secure financial transactions whilst being anywhere at any time.
Fintech can create a much more dynamic ecosystem which those businesses can heavily rely on as more technology is being modernized. The global financial technology market is predicted to reach a high $300+ billion in value.
Enhancing the digital sector in the healthcare and medical industry is seen to be at an expeditious fast pace. As a result the industry quickly adopted this technology into their system to stay ahead of the competition as well as to make their workflow much more progressive. On top of this IT outsourcing in this industry can reduce the cost from 30% to 60%.
It comes in many different values internally as well as externally to ensure the safety of the patient.
The contribution of technological advancements in the health and medical industry.
By 2027, it is predicted that the global market for outsourcing healthcare IT would reach $64 billion. With the growing demand for data storage, cloud computing, cyber security, and smart medical devices, outsourcing in the healthcare industry is becoming increasingly common.
With the help of wireless technology, people can connect to one another faster than ever before. Consumers are looking for the fastest possible connectivity rate. Aiding the connectivity rate, new innovations are continuing to be introduced from IoT, augmented reality, Artificial Intelligence in Smart Cities and many more will all factor in why telecoms is a very hot industry for the future of IT to satisfy the need.
As for now, 5G will be the landmark of the future, contributing to much more connected networks, allowing for higher quality videos, more detailed virtual reality systems, and even fully operated modes of transport.
IoT will connect many more devices to operate seamlessly together, and with it, smart cities will be the industry that will bridge communication between the huge IoT systems.
Offshore outsourcing: This means outsourcing a company to a client's location located at a far distance. The time difference between the service providers is typically 5-6 hours apart. This type of outsourcing is often desired since the maximization of recruiting talented resources is much higher.
Nearshore outsourcing: Outsourcing to companies located at a fairly close distance. The time difference between the service providers is typically 2-3 hours apart. Similar to offshore outsourcing, this type of outsourcing can help in aiding human resources with closer proximity.
Onshoring: Outsourcing to companies located within national borders – usually results in lower operational and labor costs. There is typically no time difference between the service providers.
Homeshoring: Outsourcing to companies located within national borders and hiring remote workers who work from home. This form of IT outsourcing has increased in popularity during the COVID-19 period.
Multisourcing: Outsourcing to companies located within national borders and hiring remote workers who work from home. This form of IT outsourcing has increased in popularity during the COVID-19 period.
Regardless of the geographical location. There are no barriers when it comes to IT outsourcing on a global scale. Companies choose to outsource their services to companies abroad due to lower labor costs, better economic conditions, different time zones, and access to pools of talent.
Reasons for Outsourcing IT Services: It's the small businesses that are expected to outsource most!
Most small-medium enterprises are already outsourcing at least a part of their business processes. This is to ensure the present as a new marketing technique to appeal to their customer well as future proofing the business.
Smaller companies are able to typically adopt new approaches, services and technologies much faster due to higher agility in small organization sizes – making a perfect fit for outsourcing IT services with lean and agile methodologies. It can help them stand out from the saturated market, as well as gaining a new competitive edge in their bypass attack strategy against the big name.
According to Clutch.io, around 52% of small business executives are expected to continue outsourcing jobs/ services in the year 2020. On the other hand, larger enterprises are slowly showing less interest in IT outsourcing development jobs.
Instead, they are investing more into cloud computing and SaaS outsourcing – which is expected to keep growing to a future worth of over $115 billion.
Interested in outsourcing to Thailand? See our dedicated software development teams and understand how we can develop your digital products using our lean & agile methodology.