Product Design UX/UI
Start capturing your market and scale your business with premium UX/UI design services today.
We are digital transformation experts, specializing in executing UX/UI design strategies that drive conversions for businesses of all sizes.
170+
Projects Delivered
Our team of experts is dedicated to providing top-notch services and solutions. From small-scale assignments to large-scale ventures.
120+
Clients Services
With our extensive experience and expertise, we have established ourselves as leaders in the industry, trusted by businesses across various sectors
25K+
Project Hours
We have honed our skills and expertise to deliver exceptional results through meticulous planning, execution, and perfecting of projects of all sizes.
We conduct research to provide us with an understanding of your business needs, customer needs and product outlook. This helps us make impactful design decisions and find the right solution for your needs.
User research is conducted to understand who we are designing for, their pain points and the needs of identified groups of users, so we can design for them and solve their problems.
We review existing solutions on a functional and technical level to gain a clear understanding of what we will be working with.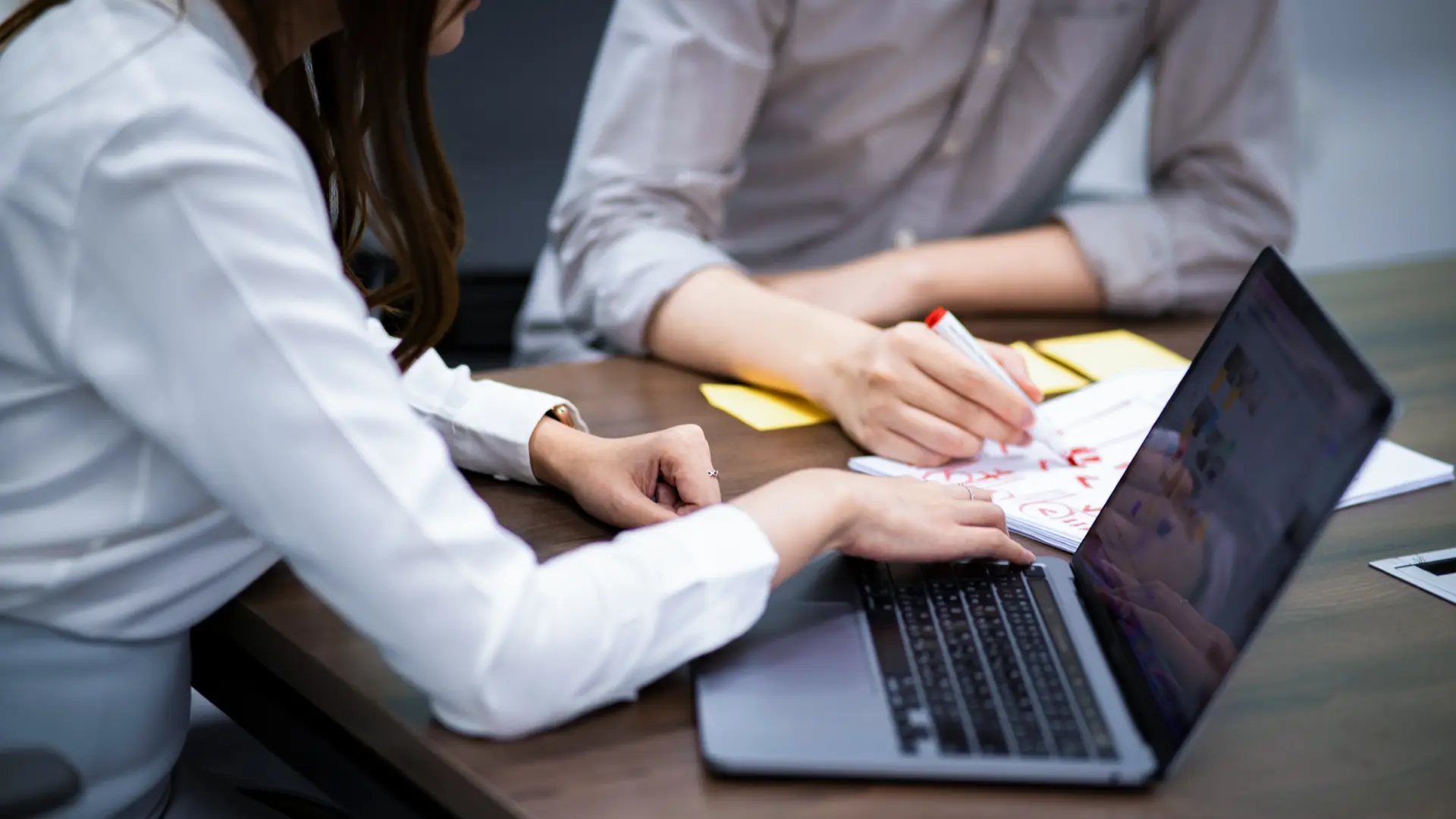 We assess the functionality of each feature you intend to build based on customer value and development efforts. This guides us when deciding what to tackle first.
Functionality of features are documented to provide insight into how they should work and what happens when tasks are performed. Our past experiences developing bespoke digital products allows us to consult you on industry best practices.

We onboard our in house developers with a project overview so they can consult on development efforts and give us important guidance on design decisions.

Scoping helps us decide the fine details of your product and which order to build them in.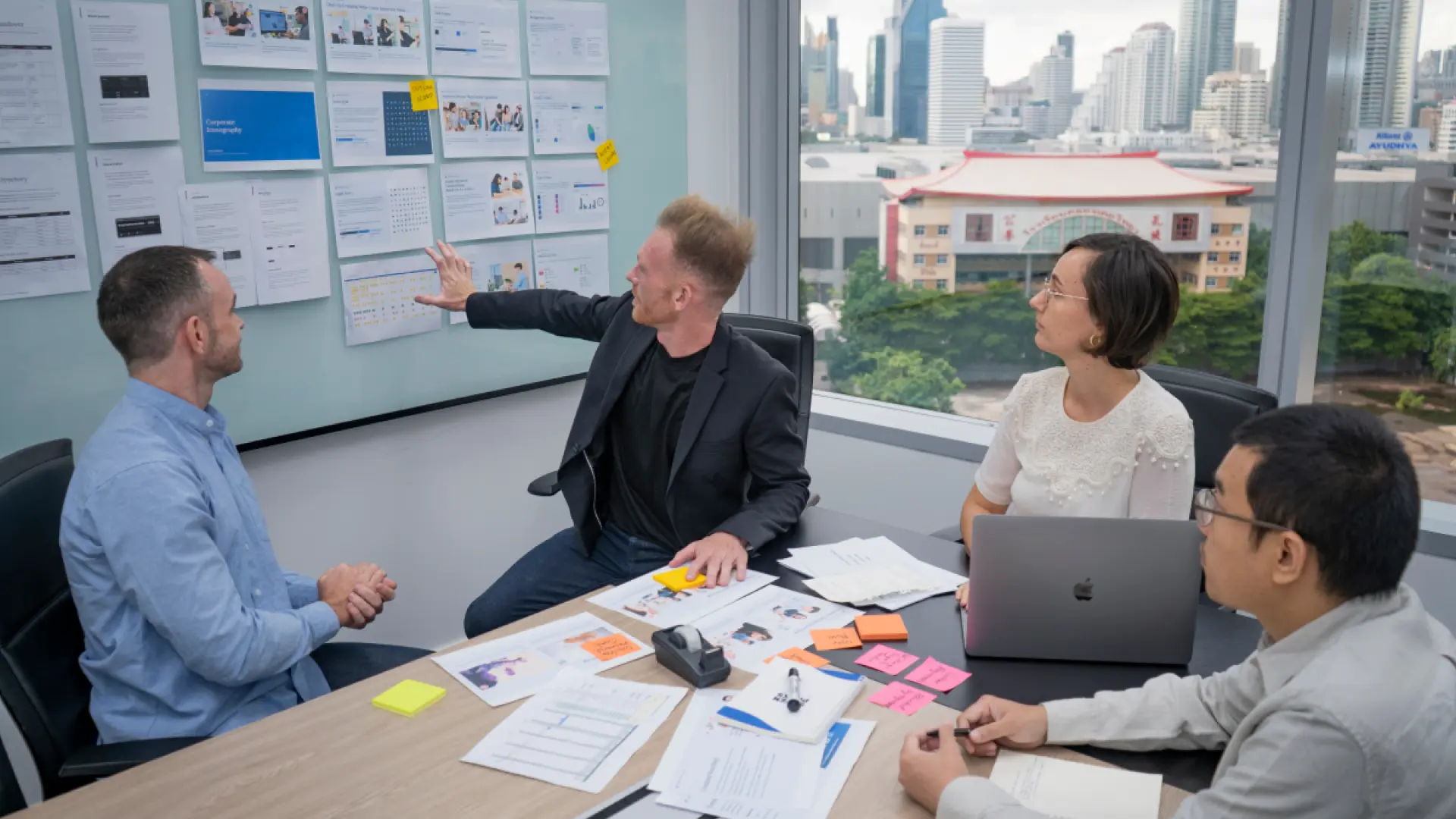 Information Architecture
We will take all your content, classify it into groups and use this to create a structure around your navigation and how information appears on each page.
Customer Journey
Allow us to identify and design towards specific user behaviors at the right time during customer interactions.
User Flows
Are diagrams of how users will navigate through your product. Here we can maximise a user's experience by minimizing the effort to complete tasks, carefully aligned with any technical constraints.
Sitemaps
Are created to visualise each screen and how it links to another. This represents a complete product blueprint of how your digital service is structured towards users.
Wireframes & Prototypes
Wireframes visually represent a product without the need for development, a low cost way to communicate ideas.
Low Fidelity Wireframes
With Low Fidelity Wireframes we focus on the basic layout of screens and how they're linked together in flows. Low fidelity allows us to rapidly build up the skeleton of a product without being distracted by styling.
Design System
Once low fidelity is finalised we build High Fidelity Wireframes that represent the final look and feel of a product. We build Design Systems that are used to keep brand and styling consistency throughout a product.
Interactive Prototypes
Wireframes are turned into Interactive Prototypes throughout the process. This enables us to click through a product as if it were real and collect feedback from users.
We validate design decisions throughout the process by measuring how users react and understand what they see.
User testing sessions are conducted to see if solutions fit real world users. We can test everything from the design phase! Do users understand navigating a product? do they understand the language used in your written content? There's a test for everything.
Once launched Tracking provides a way to see customer behavior on a mass scale. We consult on how to track your product to gain valuable insights for your next improvements.
Future planning and feature grooming
Using our learnings from data tracking and user testing we are able to build a product roadmap and groom future features for their feasibility and customer needs.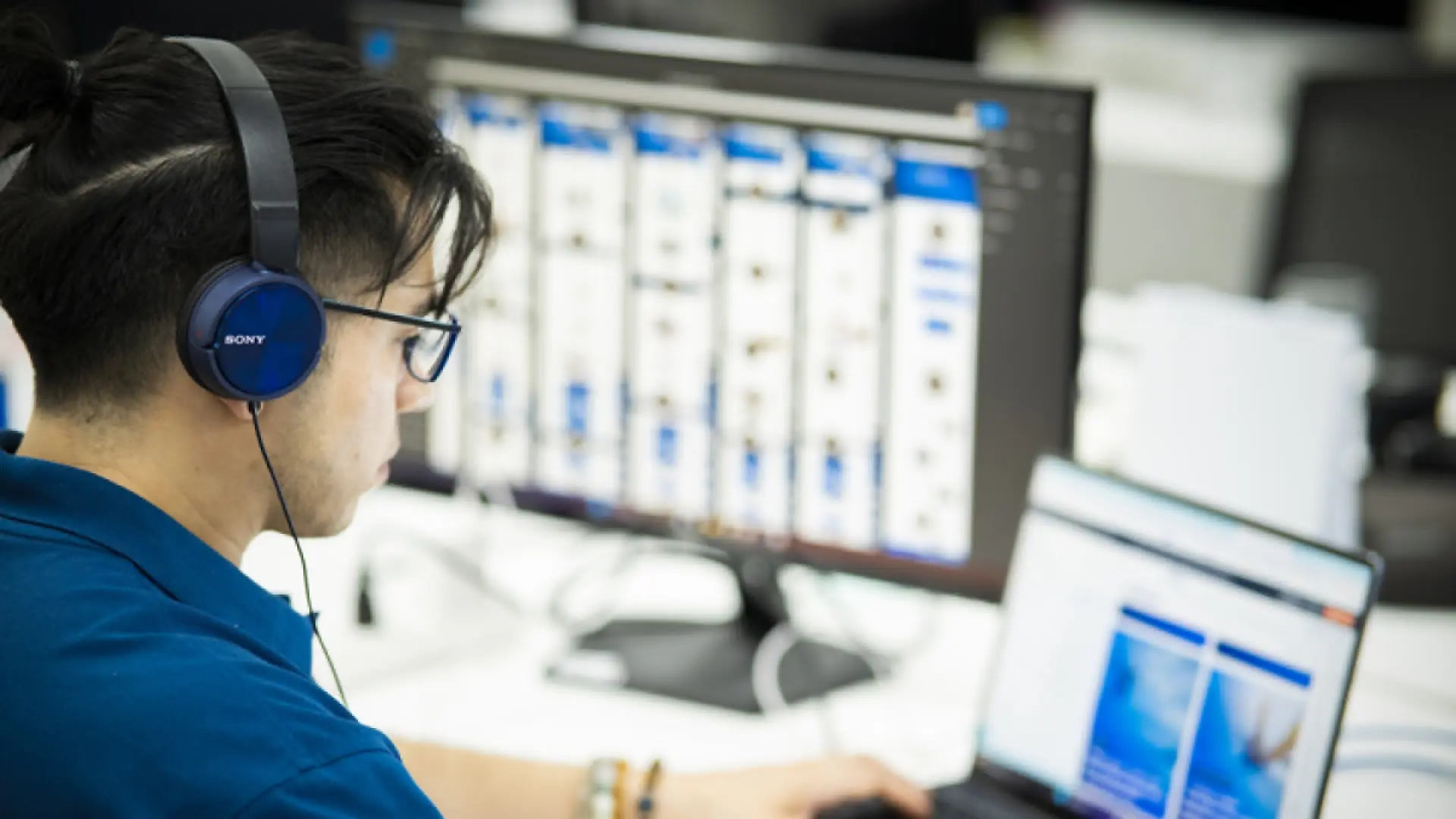 We also offer a range of graphic design services to help launch your product into the market.
Advertisement media
Appstore and Playstore packages
Themed presentations
Custom artwork and illustrations
Logos and branding visuals
Offline banners and merchandise
Experienced team
5.5 years of average experience. We primarily hire senior designers & engineers, to ensure the best possible quality.
Get to market quickly
Rapid innovation. Our lean approach to product design enables us to put your product in front of your users sooner.
Relationships experienced team support
Team community. Our designers are supported by their team and 70+ in-house developers who are up to date with the latest practices and methods.
Local & remote capabilities
Flexibility. We can integrate directly with your team, or operate as an independent resource.
Global talent sourcing
2,500 candidates / last year. Our talent team is continuously sourcing the best possible talent.
Multicultural and international
35+ nationalities. A diverse team ensuring cultural fit and match from day one.
Talk to us about your UX/UI design needs
We are helping our clients in Asia and around the world develop their digital transformation projects.
Discover a treasure of insights, tips, and expert advice on all things software development. Our blog is your go-to resource for staying updated on the latest trends, best practices, and innovative solutions in the ever-evolving world of software engineering.
Talk to us about your UX UI design needs.
We're here to develop your digital products as a leading software development and design company in Thailand.