Exclusively designing digital workflows with a deep product service blueprint
3 min read
Jul 25, 2023 11:06:45 AM
POEM GLOBAL
Exclusive service with digital workflow design and detailed product service blueprints.
Providing product service blueprints and conducting workshops to cover a wide range of topics for an entire digital workflow.
| | | |
| --- | --- | --- |
| Industry: | Platforms: | Model: |
| | | |
ABOUT POEM GLOBAL
Better workflows for retail space rentals
POEM Global oversees a number of businesses involved in property development and space management, including self-storage facilities (under the brand name REDD) and retail space rentals, with the aim of being at the forefront of premium experiences in space management.
Digitalize workflows with a deep product service blueprint exclusively designed for POEM Global.
POEM Global tried a number of different SaaS solutions and manual tools for cross-business management. Their goal was to improve their workflow, reduce manual tasks and paper-based documents, and ultimately increase productivity.
They weren't content with their previous solutions, however. For this reason, they went to Seven Peaks Software and Morphosis for help in finding answers that would allow them to better coordinate efforts across teams and departments and integrate their various IT infrastructures.
A tailored product service blueprint for better a digitalized workflow
Management and digital transformation consultants from Seven Peaks met with Poem Global on multiple occasions to provide them with a product service blueprint and conduct a series of workshops covering a wide range of topics to assist them in setting up a digital workflow architecture at their company.
While this project is still in the exploration phase, we're confident that our thorough planning and execution of the product service blueprint will yield the desired result of a streamlined and efficient operation at POEM Global.
CLIENT EXPECTATIONS
One single platform to unify processes and reduces tools complexity
More efficient workflows with reduced manual processing time
More transparency over tasks and responsibilities
Reduced documentation complexity with online tracking of status and physical location
Easy self task management with "ticket like" system (ie. frequency, reminders, deadline) for all employees
Uniformity between office and work-from-home workflows
Transition towards more digital processes (ie. e-tax, e-receipts are envisioned by POEM)
THE CHALLENGE
Workflow pain points
Time consuming manual activities
High risks of manual reporting errors
Non-uniform processes (ie. payment date terms, task management, manual reminders, etc.
Low efficiency with digital tools (ie. use of Quickbooks software)
Paper-based documentation and workflows incompatible with work-from-home situations
Lack of consistency in documents & templates formats
Lack of consistency in documents & templates formats
Low transparency and general business vision, with complex multi-channel communication (ie. suppliers list, customer base, etc.)
Technical problem identification
Task Management

– Failure of existing Task Management Software
Visibility & Transparency

– Notification and "Task History"
Operation Automation

– Nested Tasks = SubTasks
Document Management

– Link, Store, Share, Search & Retrieval
THE SOLUTION
(Design Thinking & Tech Recommendation)
Technical problem resolution
Task Management

– Definitions of sequence of Task Statuses, Definition of action for each Status, Definition of the permissions over the people involved in the task/ticket
Visibility & Transparency

– Pushing notifications over specific actions, Scheduled checks for notification of possible "stuck" situations, plus Audit of the operations over the tasks, tickets, users, actions and documents
Operation Automation

– Automatically provided by ESSP along with Decorations by Notification features and Audit features
Document Management

– Upload, Download, Link, Sharing, Permissions and Metadata
Document generation is allowed only for: Quotation, Invoice, Receipt, Tax Certificate, Only PDF as output
Document Management

– G-Drive is chosen as document storage as a "Cost & Time" effective solution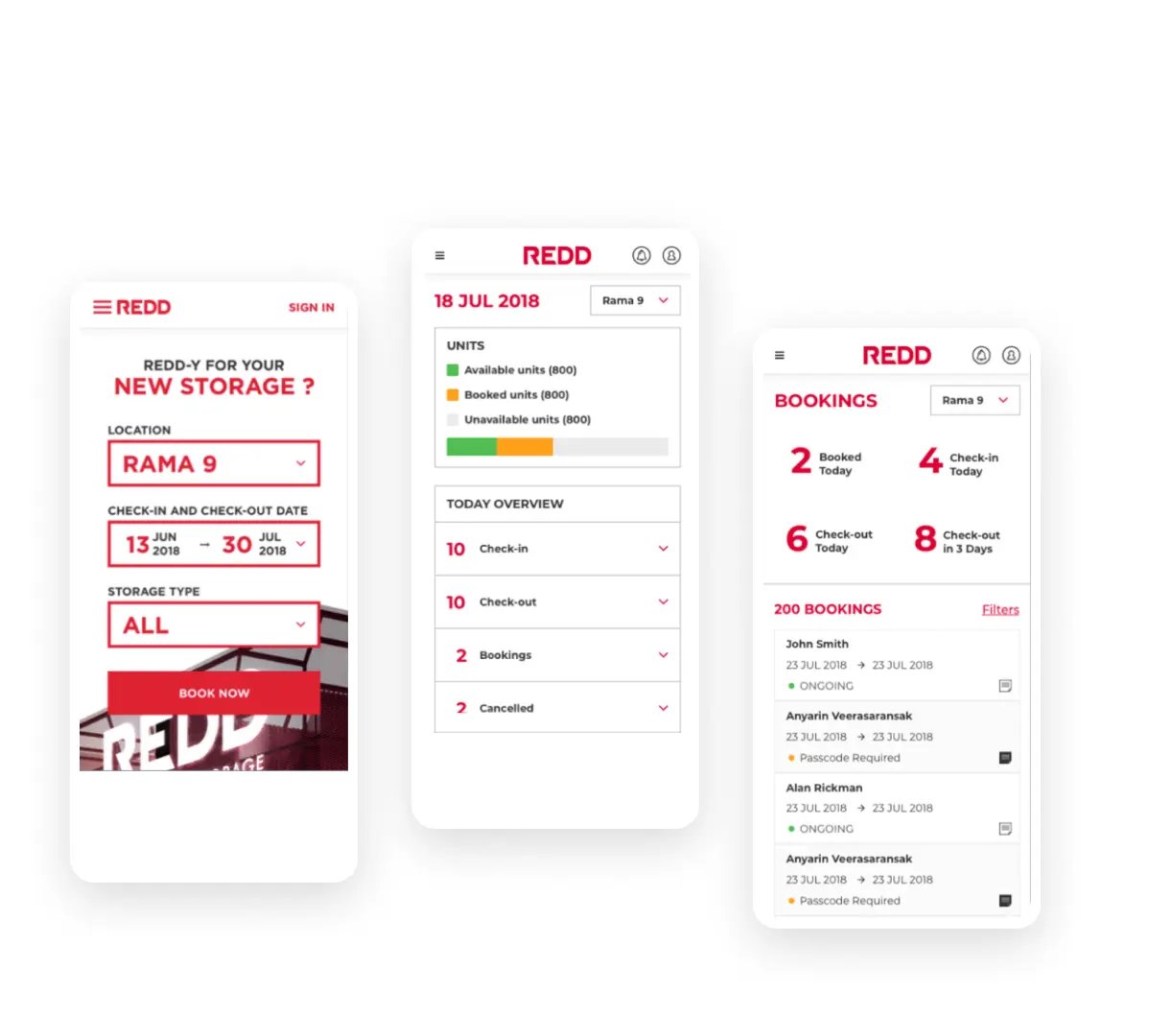 Evolved specifically for POEM's business model & company structure
Combines Service Blueprint Fundamentals expanded with:
Detailed User Flows
User Journey
Permissions

Features & Functions
Defines:
Task & subtask Steps
Roles & Permissions
Features & Functions
Relationships and the technical architecture to drive the platform
Tasks statuses with associated user actions and permissions
Permissions per role and per task status over the task and associated stored documents (both online and offline)

Dependency rules between tasks with nested tasks
DESIGN THINKING – DEEP PRODUCT SERVICE BLUEPRINTS
---
POEM Global
Industry: Retail & Real Estate
Project: Mobile application
Client: POEM Global
Working model: Product team

Services provided:
Consulting, UX UI Design, Design Workshops, Technical Audit, Solution Architecture

---
Ready to transform your business?
We are here to support your digital transformation projects as a world-class software company in Thailand.